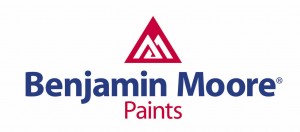 We're excited to announce an updated Benjamin Moore Paint assortment at both of our locations in Coeur d'Alene and Post Falls.  All of our Benjamin Moore Paints are based on the exclusive GENNEX® waterborne colorants developed to complement and improve the paint's overall performance.
Aura® Interior Waterborne Finishes
Aura Interior paint is our best interior coating and is, "Quite simply the finest paint we've ever made."® With our proprietary Color Lock® Technology, Aura Interior paint delivers remarkable durability and exceptional color with hues that are richer, truer and retain their color integrity even after repeated washings. Aura interior paint is washable in any sheen, so you can use the sheen of your choice in any room.
With its superior hide properties, Aura Interior paint never needs more than a second coat in even the deepest colors. Eco-friendly Aura Interior paint is low VOC and low odor. It applies easily and dries quickly for seamless touch-ups.
Aura is unequaled in the marketplace and available in the entire spectrum of the Benjamin Moore color system, including the Affinity Color Collection, our newest collection of 144 designer inspired and endorsed colors.
Regal Select® Interior Paint & Primer
The Next Generation of Our Trusted Classic.
Regal Select offers the premium performance and smooth application you expect from our classic paint, with the added benefits of cutting-edge new technologies.
Thanks to our proprietary waterborne resins and zero VOC colorants, Regal Select is both a paint and a primer in one advanced formula. It delivers an exceptionally durable finish that you can wash as often as necessary. And with its low total VOCs and low odor, Regal Select is an environmentally-friendly paint that joins Benjamin Moore's growing family of Green Promise products.
ben® Interior Finishes
ben offers great value with all of the performance qualities you expect from a premium interior paint from Benjamin Moore. ben is a low VOC, low odor coating that is available in any color you can imagine to suit any lifestyle and every décor.
ben makes fabulous style easy and affordable, in a premium coating that applies easily, provides great coverage, and lets you create the home you want in unlimited hues.
ben® Exterior Finishes
When it's time to paint the exterior of your home, choose ben, a high-quality paint that doesn't compromise on performance, is eco-friendly and provides excellent value.
ben Premium Exterior latex paint is a 100% acrylic quality latex paint that delivers dependable performance, application and appearance. It is premium quality, environmentally friendly and low VOC.

asdfasdf