Filed in:

It's that time of the year where spiders can become more of a nuisance inside your home – however, there are solutions to help reduce or eliminate spider infestation.  As reported in local news reports, due to our mild winter and other favorable conditions we're expected to have an increase in Hobo Spiders.
Your first line of defense can be a perimeter spray or granule around the foundation of your home.  Both Ortho® and Bayer® produce their own line of extremely effective and safe products.
To get the guys that are already in your home, Victor's Hobo Spider trap works amazingly well at capturing Hobo Spiders.  They're poison free, pre-baited, and easy to dispose of.

Filed in:
Just a quick reminder that both of our locations in Post Falls and Coeur d'Alene offer chainsaw sharpening as well as a complete assortment of bars, chains, oil, safety equipment, and anything else you need to make sure your chainsaw is in "tip-top" shape.
Our Post Falls location offers a full service small engine repair shop and our Coeur d'Alene store offers service on all STIHL equipment.
Let our experts help!

Filed in: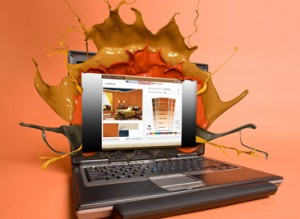 Having trouble imagining what a certain color may look like in a certain room — or perhaps the exterior of your house?  With Benjamin Moore Paint's Personal Color Viewer you can now virtually paint your room or your home on your computer at home!
Experiment with new and exciting colors and even faux finishes without commitment or a color investment of which you are unsure.
Click here to try the Personal Color Viewer today!

Filed in:
As I was talking to a friend the other day he mentioned the problems he was having house training his new puppies.  It reminded me of one of the best kept secrets in cleaning up after our pets or us.
It basically removes any organic stain or odor using enzymes that break down organic substances that cause stains and odors.  This not only includes accidents our pet may make, but also food, grease, dirt, grass, smoke, perspiration, or anything else organic.
If you've tried other cleaners and haven't been impressed, give this product a try.  I've personally been using it for years and it's very seldom let me down.  The manufacturer even stands behind the product with a money back guarantee.
You'll find Nature's Miracle at both of our stores in Post Falls and Coeur d'Alene.

Filed in:
Most people don't realize the absolutely huge impact a quality paint applicator can have on their painting project.  The initial price difference is quickly offset by the longevity of the higher quality paint brush and time savings in your project.  The lack of frustration by using a quality applicator is priceless.
Click here to learn all about the different type of applicators and what to look for in your next painting project.
As a quick reminder, we carry a full line of both Benjamin Moore Paint and Ace Paint at our two locations in Post Falls and Coeur d'Alene.  Come on in to find the best paint for you as well as a complete selection of painting accessories.

Filed in: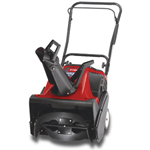 Wondering what Toro Snowblower is the right one for you?  There are plenty of different models to choose from and it can sometimes be confusing with all of the different options available.  Take a look at the Toro Snowblower Selector, answer four quick questions, and find out what snowblower is best for your home.
Also, don't forget to check out our Toro page for more information on the different models.

Filed in:
You can save as much as 10% a year on your heating and cooling bills by simply turning your thermostat back 10% to 15% for 8 hours. You can do this automatically by installing an automatic setback or programmable thermostat.
Using a programmable thermostat, you can adjust the times you turn on the heating or air-conditioning according to a preset schedule. As a result, the equipment doesn't operate as much when you are asleep or when the house, or a part of it, is not occupied. Programmable thermostats can store and repeat multiple daily settings (six or more temperature settings a day) that you can manually override without affecting the rest of the daily or weekly program.
Source: U.S. Department of Energy

Filed in:
Did you know that most, if not all, new vehicles now use what is called a transponder or "Chip" key?  These special keys actually communicate with your vehicle and and allow it to start.  If you were to use a key that was cut correctly but didn't have the chip inside — your car will not start or it will shut off within a few seconds.
As can be the case, dealers are charging quite a bit for the keys themselves and the labor to program them.  I've heard upwards of $300 per key!
We have the technology at both of our locations to cut and program most "Chipkeys" for only $69.99 while you shop!  It takes only a matter of minutes.
Stop by today and test your key for free to determine if it's a Chipkey — as an extra incentive check out our Coupons page for a coupon on your next Chipkey.

Filed in:
Wondering how much paint you should buy for your next interior painting project?  Benjamin Moore has a very useful calculator to give you a good baseline.
Benjamin Moore Paint Usage Calculator

asdfasdf