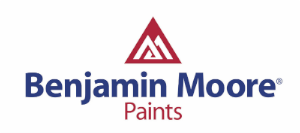 We are proud to bring our customers the quality and color innovation of Benjamin Moore Paint — the number one paint among interior designers.
By offering Benjamin Moore Paint, Seright's Ace Hardware provides its customers almost unlimited variety and color options that speak to how we live today.
Looking for just the right white? Benjamin Moore offers 164 shades. Looking for something to help you stand out? Choose from their color palette of more than 3,400 hues.
Benjamin Moore Paint combines a color history spanning three centuries with cutting-edge color innovation and designer tools to make it easy for consumers and professionals to find exactly the colors they want.
Advanced Color Matching
Pick a color. Any color. If we don't have it in our library already, we can create a custom tint just for you. Pioneered and perfected by Benjamin Moore, our Computer Color Matching System can match the color of any sample 1-inch square or larger.
Benjamin Moore Paint Color Samples
Tired of trying to choose a new look for your walls, house or porch from tiny color chips? Seright's Ace Hardware now carries a full line of Benjamin Moore Color Samples so you can experiment with shades and finishes before you commit to the time and expense of painting.
Surface texture, lighting, shade and sun can all affect how paint looks once it is on for good. Color Samples give you a 2-oz. jar that will cover a 2' X 2' area with two coats of paint. You can test a number of different colors at a time, or you can paint smaller test swatches on several walls to see how a color looks throughout a room.
Come in today to browse through brochures, try some samples in your own home or ask one of our professionals to help you find a color palette just right for you.
asdfasdf